Basic IoT services
Basic IoT services
Packaged Industrial IoT platform service

This service provides measurement, connection and application features needed to put IoT to work, in a simple package.
Available from as little as one month, this basic amnimo service includes all of the features necessary from IoT implementation to operation, including acquisition of data from sensors, communication, operation, monitoring and security. With a few simple connections, you can start using IoT immediately with no specialized knowledge.
More details
■Basic features of amnimo sense (current configuration)

amnimo has developed a suite of endpoint devices whose sensors acquire data as analog input and transmit them to a newly developed gateway using LoRa* communications. These endpoint devices feature low power consumption, enabling them to continue collecting data for long periods of time.

* LoRa is a communication network designed for IoT using a low-power, wide-area wireless communication protocol.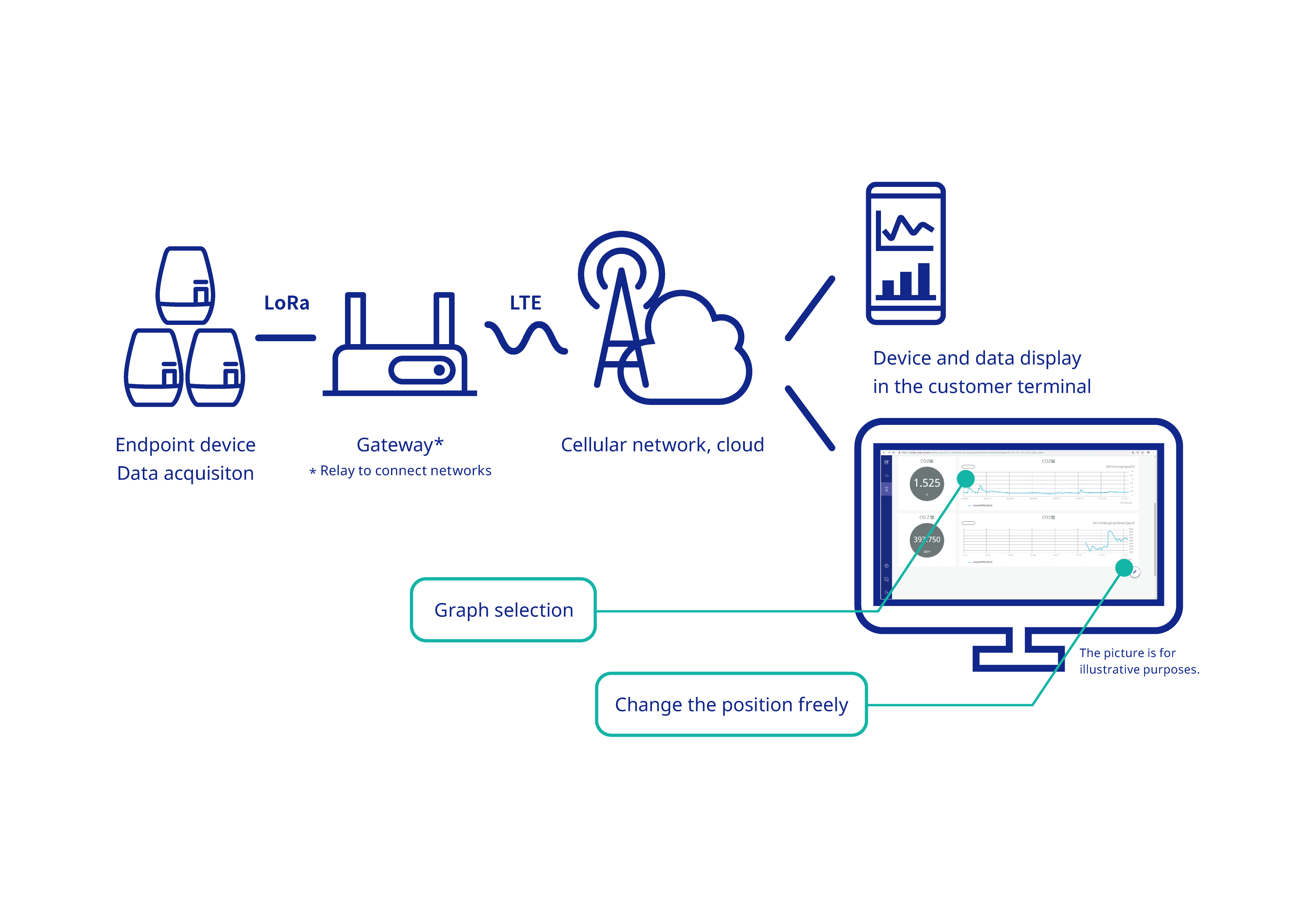 ■Endpoint device
(combination of communication unit and input interface)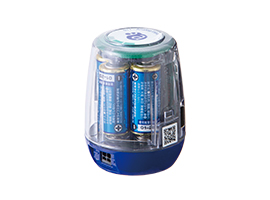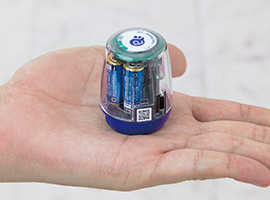 ■Gateway

This relay device connects the endpoint devices to the amnimo cloud system.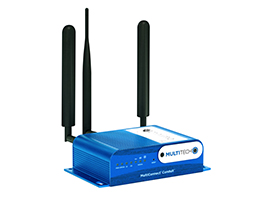 Overview of Specifications
Features of amnimo sense
Collection

A separate cellular-network contract is not required. If you use gateways and endpoint devices supplied by amnimo, you can install and start using the service right away.
Among the endpoint devices we offer are LoRa type devices, which connect to a parent gateway. If they are installed in the same facility with good lines of sight, the gateway can collect data from endpoint devices up to 1km away by using LoRaWAN (as of June 2019).
Using the interface for analog input of endpoint devices, you can easily connect the desired types of sensors.
Viewing

Easily create a dashboard for the data you collect using standard widgets.
To display data on your dashboard, simply select and set the widgets you wish to display. You can try various dashboard arrangements, refining the arrangement until it's optimal for your operations.
Notification

By setting thresholds for the data collected from sensors, you can have notification of abnormal events sent to the appropriate persons by e-mail.
Storing data

Collected data are stored in the cloud for 14 days.
The stored data can be downloaded onto the dashboard as a CSV file.
More details
Before you sign up, please confirm the following notes.
Service Level Agreement
The Service Level Agreement specifies the level of quality amnimo guarantees to you.

This service is provided as a trial service. amnimo shall not be liable for corruption of data, delays in troubleshooting, inability to use the service or damage due to abnormalities in the customer's environment that may arise from failure of the cloud system, hardware, usage environment or systems.
Handling of data

To improve customer satisfaction, amnimo may access your cloud environment to make secondary use of your data, including your personal information, to anonymize or process it in secondary use for the planning of menus and features. Please note that your conclusion of a service contract with amnimo constitutes your consent in this matter.
Confirmation of signal quality

amnimo sense uses mobile telephone networks (LTE) to send data from sensors to the cloud. Before you conclude the contract, please confirm the signal strength of the mobile network in the locations where you intend to use the service.
Data communications between gateways and endpoint devices use a wireless communication protocol called LoRaWAN. Signal strength can be affected by external environmental factors such as location of installation. As far as possible take care to install the devices on high locations with clear lines of sight between them, with the areas around antennas free of metal. The endpoint devices have a perpendicular directionality (signal direction) with respect to the gateway, so please adjust as necessary.
Installation environment for connected devices

amnimo does not recommend installing endpoint devices and gateways outdoors unprotected, as they lack sufficient environmental resistance. Please protect the devices when installing them, for example by inserting them in weather-resistant containers (not available from amnimo).
Do not install endpoint devices upside down (as on ceilings, etc.) or directly beside walls, as the batteries can drop out in these configurations.
This service can only be used with the gateways and their related endpoint devices installed within the same facility* (including in wider zones that correspond to this description) or within the same building. This is a restriction only for a customer who uses this service in Japan.
*Note: The range indicated by "within the same facility" corresponds to the description in the latest version of the Wireless LAN Business Guidelines published by Japan's Ministry of Internal Affairs and Communications (MIAC). The link below links to version 2 of the Guidelines.http://www.soumu.go.jp/main_content/000440108.pdf
For other matters regarding the usage environment, please confirm the appropriate general specifications.
Network environment

Standard versions of amnimo sense include the communication charges for use of the mobile-telephone network. You do not need to contract separately with a mobile carrier.
As of June 2019, the gateways cannot be connected directly to the internet circuit you are currently using or with the SIM of the mobile carrier with whom you are currently contracted.
Communication capacity and communication charges of the mobile circuit

Separate communication plans cannot be contracted for individual circuits. The selected capacity plan must be applied to all circuits.
The traffic per circuit varies according to the number of LoRa endpoint devices connected to each gateway and the transmission cycle. Please refer to the lookup table below when you select your traffic plan. Please also refer to the lookup table regarding the transmission cycle you wish to set, as data acquisition is not supported with some transmission cycles.


Simplified chart

(as of June 2019)

Restrictions when purchasing through the e-commerce site

Multiple subscriptions to this service (within the same member group) cannot be accepted. If you would like multiple subscriptions, please create new member groups.
Settlement is available by credit card only.
Contract renewals cannot be automated; they must be processed by hand. Please process your renewal by hand according to your renewal schedule.
Refunds are not available in the event of contract cancellation before the end of the contract period.
As of June 2019, additions, deletions and changes in numbers of each product are not available after purchase. If you wish to change your product configuration, please contact Customer Support.

Date of start of service and period of use

The "start date" refers to the date of start of service (date on which you start using the service). The start date can be specified as any date on or after the 15th working day from the date of purchase on the EC website. Normally you will receive the hardware products (gateways and endpoint devices) no later than the day before your start date.
*The hardware may arrive as late as the start date, depending on factors such as traffic conditions and your geographical location.

Terms of Service for amnimo sense

You must agree to this term before you start to use the service.

Terms and Conditions of OSS

For further details, please click here.

amnimo sense specifications

Gateway specifications

Endpoint devices specifications


Note: Activation of this product requires an Android mobile device or an iPhone as follows:

(Android mobile device)

Android 6.0 or later
Capable of reading QR codes
The dedicated application can be downloaded from Google Play.
Note: Depending on the vendor, you may not be able to install the application yourself.
Capable of internet connection

(iPhone)

iOS 10 or later. The app cannot be used with the iPad OS or watch OS.
Capable of reading QR codes
The dedicated application can be downloaded from AppStore.
Note: Depending on the vendor, you may not be able to install the application yourself.
Capable of internet connection
全文表示する